Well my morning didn't start off so hot :) I get into the office early and my computer has a "hardware malfunction." a restart and system repair did the trick - for now! Lets hope it continues to function correctly for the rest of the day!
Here are the hops I am participating in today: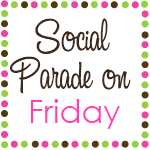 Make sure to leave a comment if you are a new follower, so I can follow back, and I ALWAYS do - it just might be tomorrow when I get to it :)
Question of the day: Is there snow on the ground where you are at?